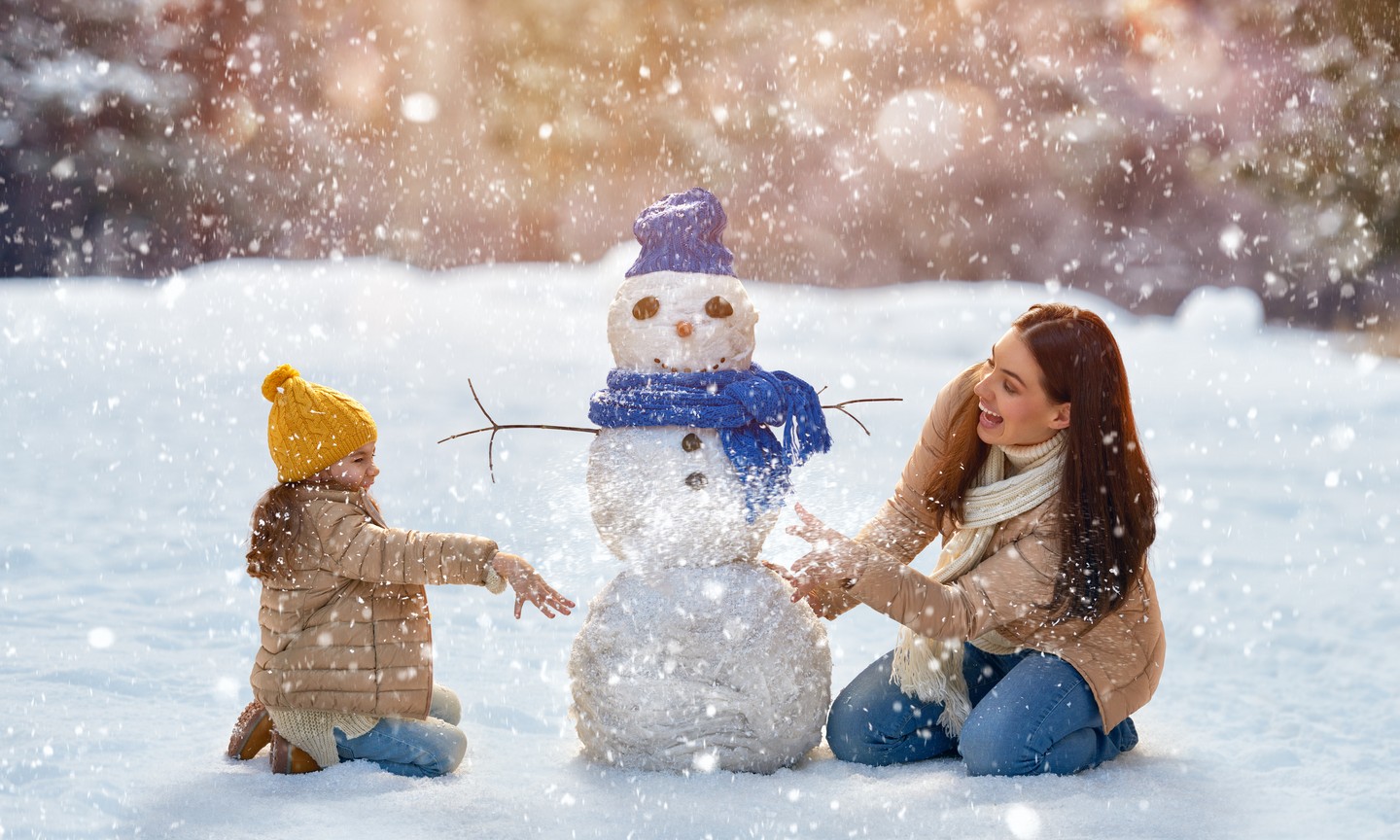 One of the best things about winter for many kids is snow, or more specifically, missing school and getting to play in the snow. For many kids, it can be a dream come true, but for many parents, it can be exhausting. To keep your kids from winding up bored and at each other's throats, it's a good idea to have some activity ideas up your sleeve. This list compiles new activities for kids and families to try to beat the boredom and make the most of snow days.
Indoor Activities
Play with Your Food: Kids can use spaghetti noodles and marshmallows to create any kind of structure they can imagine. They will be occupied for long stretches of time creating their food art or just trying to see how big they can make their creations.
Pictionary: This is a fun game that kids ages eight and up will enjoy. It encourages them to be silly and use their imaginations to draw fun pictures for the other players to guess. Kids don't have to be artists to enjoy this game; in fact, it is often more fun to play when the pictures are hard to guess.
Bananagrams: Kids and parents alike will enjoy this game. Players use letter tiles to create connecting words, and the player who uses all the tiles up first wins. This game is fun because players don't need to wait for their turns since the players all go at once.
Building Forts: Who doesn't love using pillows and blankets to create forts? Kids can even use large cardboard boxes to add to their forts as well as draw on the outside with markers to add color.
Outdoor Activities
Make Snow Cream: All you need for snow cream is fresh snow, vanilla, and condensed milk. This is a free and easy treat for your kids, and if they are old enough, they can learn how to make it themselves. It's quick, easy, and tastes even better than ice cream!
Make a Bird Feeder: Another quick and easy activity for your kids is to make a bird feeder. Tell them to go pick out some pine cones, tie a string around the top of each cone, cover them in peanut butter, and then roll them in a plate filled with birdseed. Hang them on trees near windows so everyone can watch the birds enjoying the feeders when the warmer weather returns.
Paint the Snow: This activity can be enjoyed by children of all ages. Mix food coloring and water in spray bottles and kids can go outside and spray the snow, writing words or pictures. Kids can even color a snowman or snow angel.
Snow Animals: Use the snow to create new animals, such as a caterpillar or butterfly. Kids can grab twigs or leaves to embellish their animals. Kids can even turn it into a game by trying to guess what animal the other has built.
It's a good idea to stock up on games and ideas for fun indoor or outdoor activities to keep the kids busy and occupied. Having an array of activities for the daytime or for when the sun goes down will give everyone time to enjoy the snow but also spend time together as a family. And if you do feel the need to get out on the roads during a snowy shutdown, you can drive with confidence with cutting-edge safety features from CDJR. Check out our latest inventory or contact our sales staff online. Visit the Hall Chrysler Dodge Jeep RAM Virginia Beach showroom at 3152 Virginia Beach Blvd, Virginia Beach, VA 23452 when you're ready for a test drive.