FCA's Head of Design Teases Chrysler Pacifica Hellcat with Sketch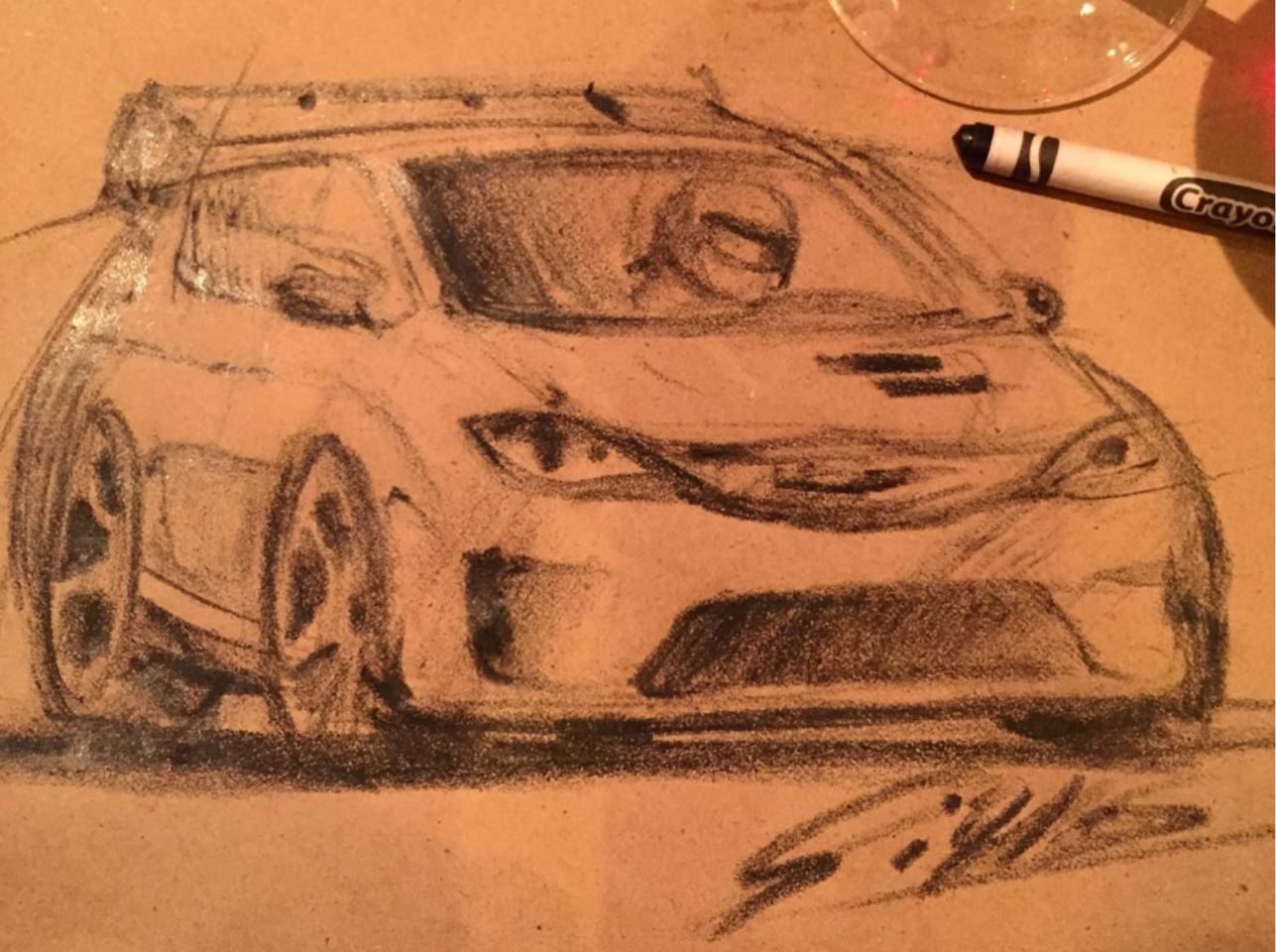 Picture the Dodge Charger Hellcat. One of the most powerful muscle cars in the world, the Charger Hellcat owes its muscle to Chrysler's 3rd-generation Hemi and comes with a supercharged 6.2-L V8 capable of pumping out a beastly 707 hp and 650 lb-ft of torque, when paired with an 8-speed automatic transmission. Now picture the Chrysler Pacifica, but one with a Hellcat engine.
Excited yet?
The team at Hall Chrysler Dodge Jeep RAM Virginia Beach is, and there's a chance this super-powered minivan is more than just a pipe dream. Recently, Ralph Gilles, Fiat Chrysler Automobiles' global head of design, posted a sketch of a Chrysler Pacifica Hellcat on Instagram, and we're pretty excited about it. Converting the Pacifica into a Hellcat would mean quite a boost in power compared to its standard 3.6-liter Pentastar V-6 engine, which delivers 287 hp and 262 lb-ft of torque. Though such a conversion wouldn't come without its challenges as well.
The standard Pacifica's engine is mounted transversely (meaning its crankshaft is perpendicular to the long axis of the vehicle), while the Hellcat's Hemi is longitudinal (oriented in line with the long axis). That's not an insurmountable problem, however, as the Pacifica can handle an all-wheel drive system, making mounting such an engine easier.
So what would a 700+ horsepower minivan look like? Well, like the Charger and Challenger, a Pacifica Hellcat would sport a larger lower intake in the front fascia to help feed its air-hungry engine. (A Hemi Hellcat engine can suck in 1,000+ cubic feet of air per minute at full throttle.) From Gilles' sketch, we can also see that the Pacifica Hellcat would also have larger wheel well flares, seven-spoke wheels with Y-shaped spokes, and a rear diffuser.
Now, there's no official word as to whether the Pacifica Hellcat will ever see the light of day, but here's hoping that it will. And if you'd like to schedule a test drive in Chrysler's current lineup, be sure to call, contact us online, or stop by the dealership today.
Image: Ralph Gilles